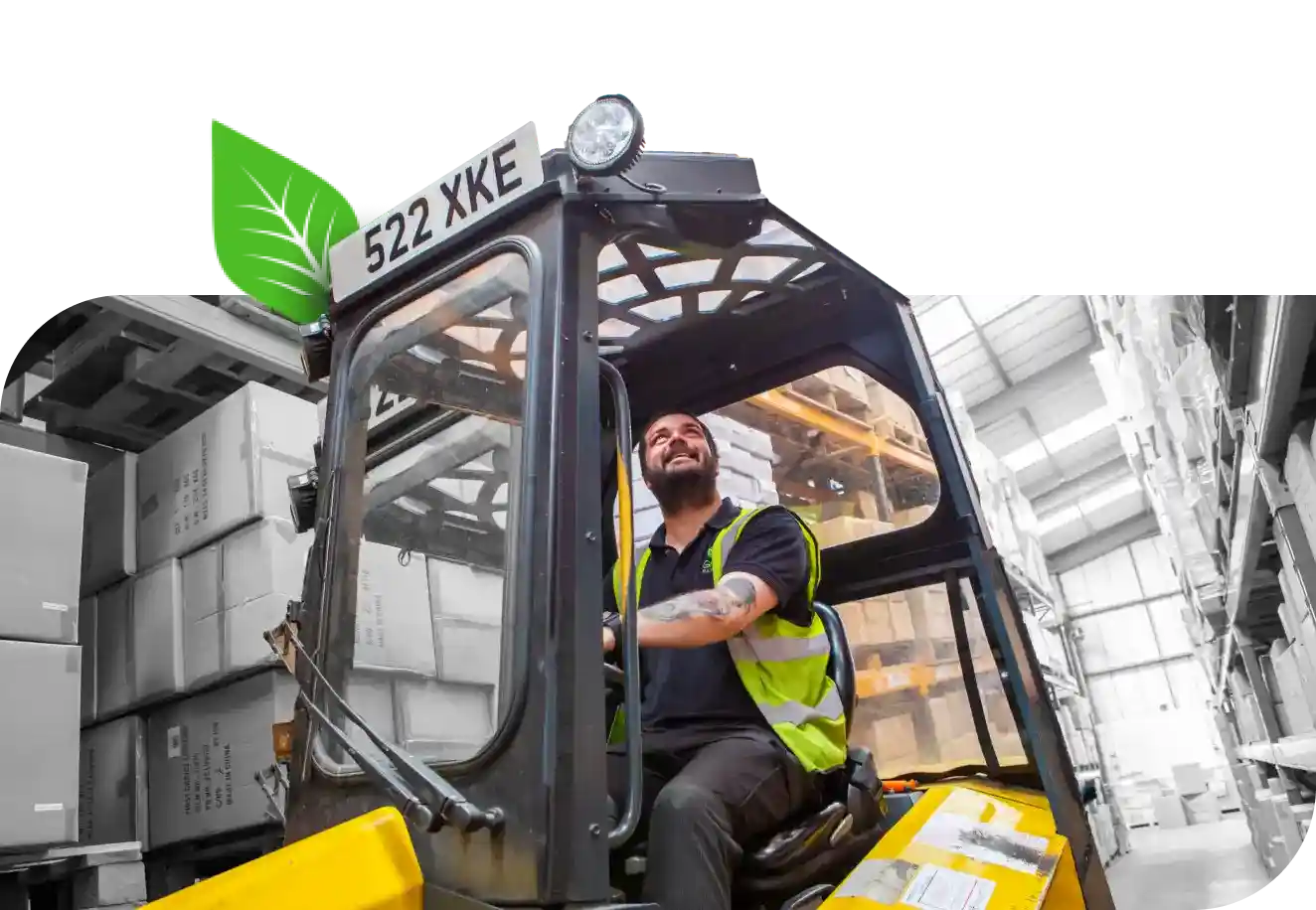 The process of receiving your products, picking, packing and shipping of your orders to your customers is called Order Fulfilment. The Premise on which the industry works is that you as a Producer / Seller of the goods don't need to slow yourself down with what is essentially a specialist function of logistics within the supply chain.
we help you get your time back that would otherwise get spent in this aspect of the business. You are experts in making and selling products, we are experts in getting them out to customers accurately and on time. Your product and our service together would delight the customers. You get more customers – You grow, We grow. That's why we refer to our relationship as a Partnership Model.
Fulfilment Services in detail
We receive your products from your suppliers/manufacturers into our fulfilment centres and book them into our Green Portal. Your account along with your product details, barcodes, photos would have already been loaded on our web-based system Green Portal prior to stock arriving.

Stock is received and scanned into locations available for you to start selling. You can see all the activity of stock receipt and inventory numbers through your access to the Green Portal.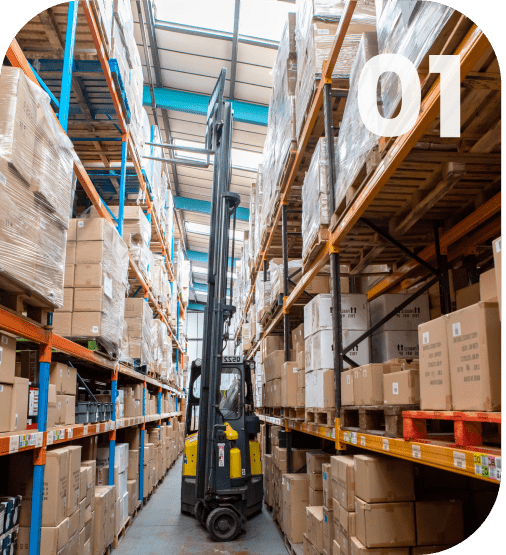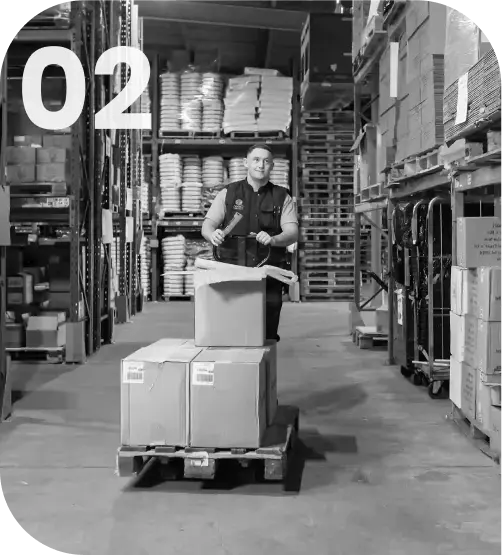 Your products are now safely sitting in one of our fulfilment warehouses ready for you to sell and ready for us to despatch. Thanks to our Green Portal, we know exactly where your products are sitting and what quantities.

Great thing is not just us, you have total visibility of what stock is being held and what stock movements of a product have happened.
After the stock is made available, the next step is orders to be despatched. This despatch has two further steps that of picking and packing of orders. The process of locating products in the fulfilment warehouse for a specific order and handing them over for packing is called Order Picking. Once the packer receives the picked orders, they pack the orders ready for shipping which is the next step the in order fulfilment process.

This is the proof of the pudding part of any fulfilment process. Your customers want to get the right product in a safe condition and this is where we make sure that our technology people and processes come together to ensure your customers' expectations are met every single time. Through our expertise, technology and processes, we can pick and pack with an industry-leading accuracy of 99.9%.

We offer the biggest range of Green packaging options for your orders. These include paper tape and plastic free packaging.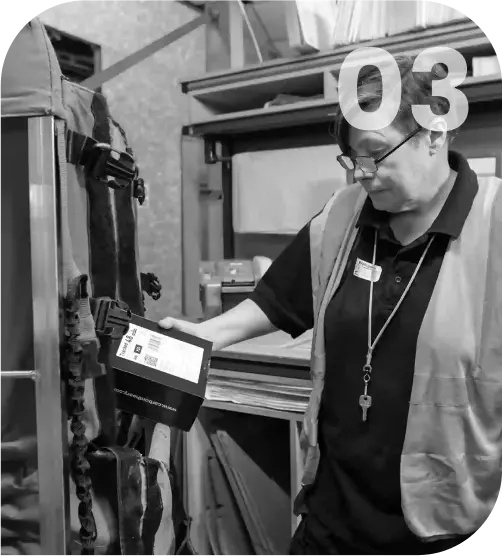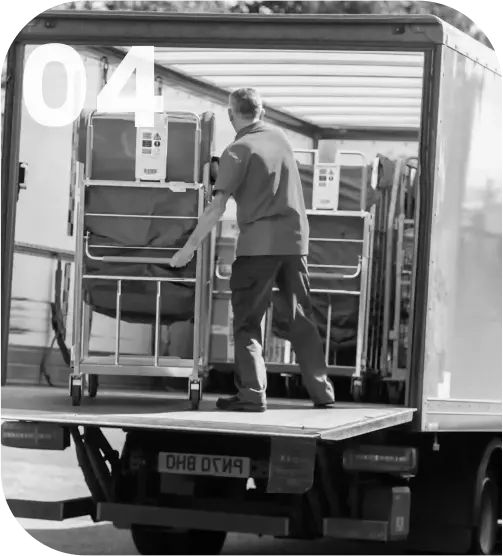 This is the final stage from the perspective of despatching your orders to your customers. With Green Fulfilment, you have the advantage of working with our extensive network of international carriers through standard and express services.

Orders are automatically assigned the most appropriate shipping service based on speed and price.

We can make sure your products arrive on time and in pristine condition, with the option to monitor these through our tracking system.
Processing products returned by customers to be booked back in stock or recycled if they can't be used again is called Returns Management.

67% of eCommerce returns are due to the fault of the seller, are you surprised by that? So, between you as a seller and your fulfilment, you can save the vast majority of the returns from actually becoming a return in the first place.

At Green Fulfilment, we have a two-pronged strategy towards returns. Firstly, to eliminate possibilities of your customers having to return wrong orders delivered to them by offering 99.99% order accuracy guarantee. The right packaging to ensure the vast majority of orders reach customers safely.

The second part of the strategy is to make sure once the customers do send a return for whatever reason, it are processed immediately, and you have total knowledge of what stage of returns the order is at. This allows you to process the refunds accordingly.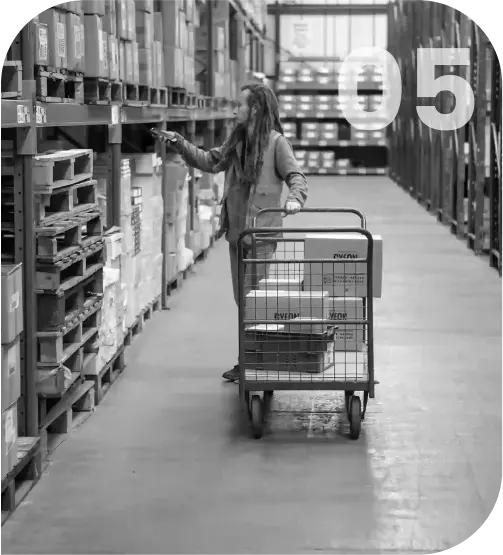 Success Stories Carbon Theory Background Philip Taylor didn't win the BBC hit show, 'The Apprentice'…
More about our success stories here