Order Picking and Packing Services
What is order pick and pack
The step of locating a product required for a specific order from within the fulfilment warehouse is called Picking. Using the most appropriate packaging option and putting the picked products into the packaging ready to be shipped, is called Packing.
We acknowledge that the pick pack is perhaps the most crucial element of the fulfilment process from an end customers point of view.
At Green Fulfilment, we hit 99.99% pick accuracy rates day in and day out. Our technology, People and Processes make this possible.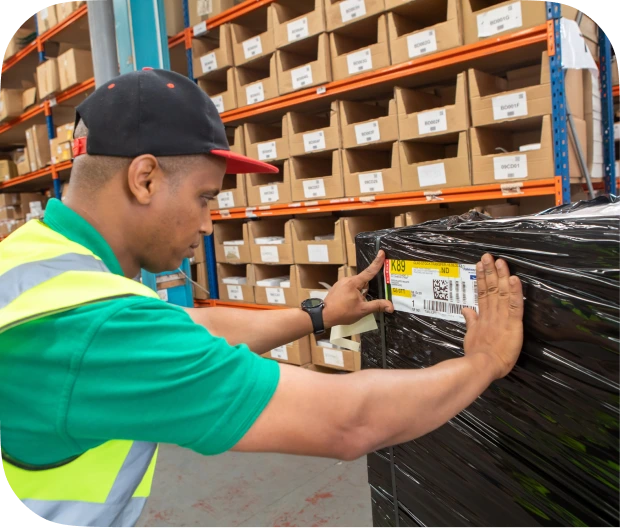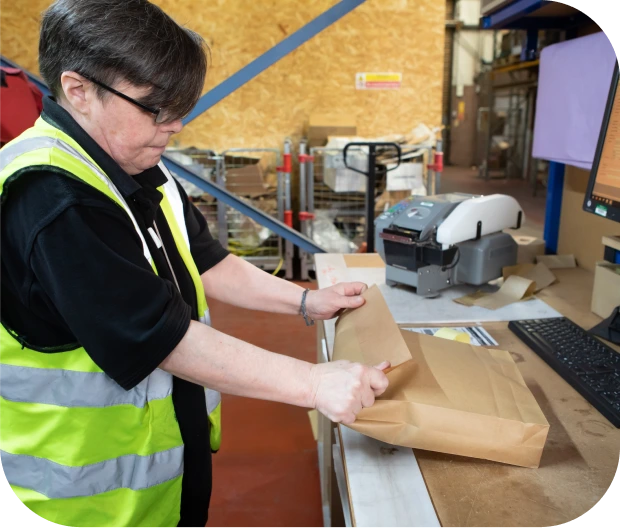 How does Green achieve 99.99% pick accuracy?
We receive your orders through our Green Portal directly from your sales channels. Most days all your orders (Direct to Consumer ones) are dispatched the same day.
We offer Green packaging solutions and a wide range of cardboard boxes. Customers hate to receive their orders in oversize boxes filled with tonnes of voidfill. We offer you the best sized box for your orders to avoid this overkill whilst ensuring your products arrive safely to your customers doorsteps.
Whether you're looking for an efficient and reliable pick and pack solution or simply want to improve your current processes, we have the experience and expertise to help. So why not contact us today and find out how Green Fulfilment can support you.
People and Process in Harmony
Year in and out we have been refining our picking and packing process to achieve the critical speed, accuracy and consistency that we aim to deliver. All our picking is driven by our Green Portal using handheld terminals. We save hundreds of thousands of sheets of paper by avoiding the need to print pick lists on paper. Our AI driven technology ensures the pickers are guided to the best route for their picking, to help save time and energy.
Pickers will hand the picked orders in a container we call, Totes, to the packing team and head back to the picking areas for the next bunch of orders to pick. Our packing stations are designed ergonomically for our bespoke requirements. Packers have all the packaging supplies they require around them. This saves them from having to look for that right sized box rather than packing orders or packing the order into the incorrect box. For example, sending a mailbag order in a large box which annoys customers and has a bigger carbon footprint.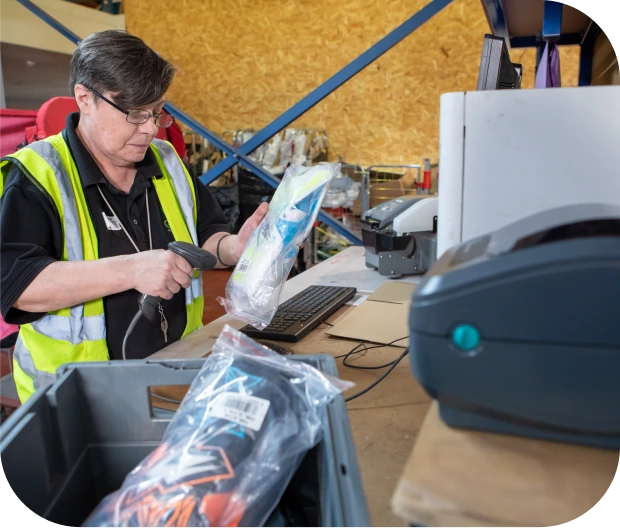 Driven by modern technology
One of the key aspects of the picking and packing process is to ensure consistency. When you bring in new product lines which our picking team are not familiar with, or we have new staff members who are not familiar with any of your products, our technology helps ensure that consistency. Team members don't need to know the products if the products are barcoded and located correctly in the fulfilment centre. The picking team will be led by the Green Portal to go to that exact location using the shortest route possible guaranteeing accurate picking as the picker confirms the pick with the scanner.
No matter which fulfilment warehouse of ours you work with, the technology and processes ensure that the service you get are consistent across all facilities.
Offer Green packaging options
Our emphasis to make sure that the Green ethos of our business is all pervasive across everything we do, means we pay great attention to our packaging supplies for your orders. We said goodbye to plastic based tape and voidfill and only use paper tape and paper/carboard based voidfill for all our box orders. We offer compostable mailbags made from sugarcane as a viable alternative to plastic mailbags. Our paper mailers are a big hit with our customers who are surprised by their durability and the fact they survive the British weather! We have a wide range of carboard boxes meaning your orders won't go in oversized boxes with lots of voidfill and often miffs customers.
Success Stories Carbon Theory Background Philip Taylor didn't win the BBC hit show, 'The Apprentice'…
More about our success stories here