What is a fulfilment warehouse
Warehousing and storage is the key component of order fulfilment process. It involves the part where you are storing your products with the fulfilment warehouse for orders to be picked and packed from. Our fulfilment warehouses are :
Clean, secure and efficient
100% visibility of your stock in real time for you
Lot and batch controlled environment
You pay for no thin air in storage fee
Our clean safe and efficient fulfilment warehouses ready to store your goods Our fulfilment warehouses are modern, clean warehousing and logistics facilities. Every single fulfilment warehouse is laid out optimally to keep your products safe and at best possible locations within the warehouse.
We house fast moving consumer products so we are not just a pure storage only facility. If you are looking for a partner who will book stock and despatch orders quickly and accurately, get your stock in our fulfilment warehouse.
Our warehouses are all racked using approved quality racking material. We break down each space called Location into different types
Bin Locations
Shelf Locations
Pallet Locations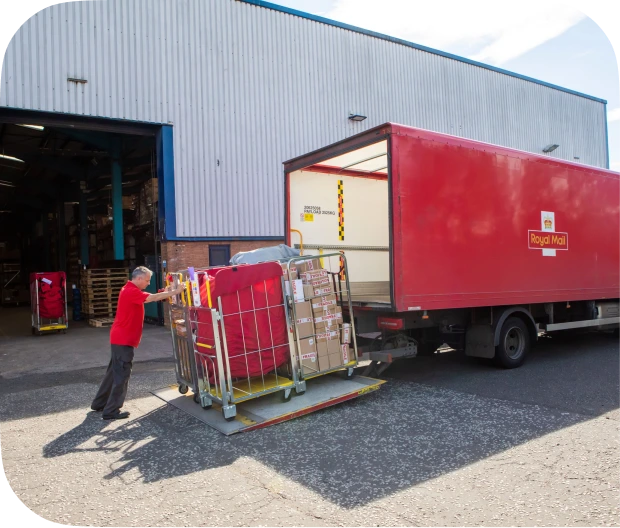 If we are storing a fast moving product it will be stored closest to the packing area in locations we call Pick Faces which can be either of the three location types. However, if there are products that you have a lot of stock or spare parts etc that don't need to be touched as often they will be stored in pallet locations.
All our fulfilment warehouses are self-contained, fenced independent units within secure industrial estates. Each warehouse has extensive CCTV coverage all around the facility and down each aisle within the warehouse where your stock is sitting. All warehouses have 24 hour monitored security systems with Police and Fire Brigade direct connections. We work with Securitas UK's leading security company for response handling for any calls during out of hours.
You have full visibility of your stock
You can monitor all your stock movements through multiple reports in the Green Portal, all in real time. This gives you the comfort of never feeling out of control of your inventory numbers. We time and date stamp all the stock movements for you to see if the stock has gone up by 1 or gone down, why and when.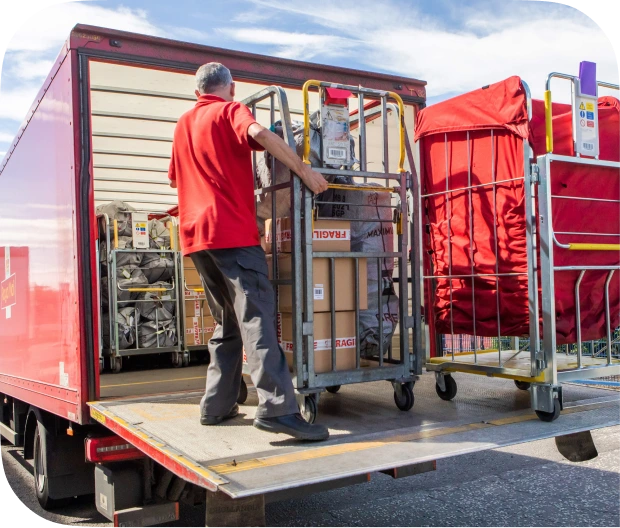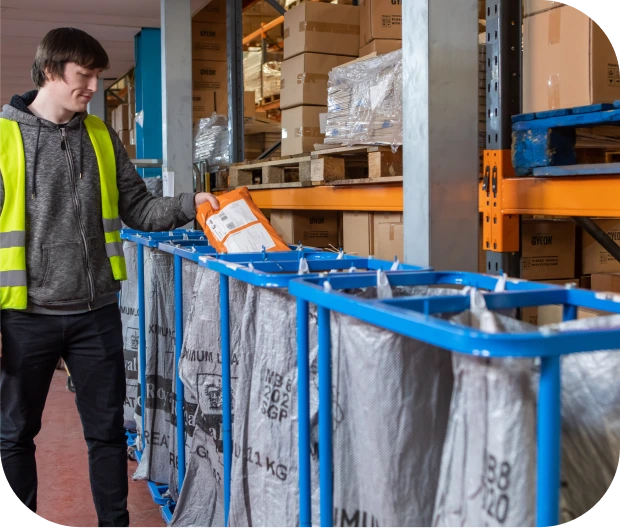 We keep your inventory in perfect order
We capture key data about your products when we book it in as part of the
Goods In
process. This includes information like expiry dates and batch/lot numbers. We employ FIFO ( First In First Out) by default but are able to handle many other inventory control systems like FEFO (First Expiry First Out) and LIFO (Last In First Out). Our
technology
and processes make it possible that the products you want to send out are exactly the ones that leave the warehouses in the order of priority set by you. We will not send out an Out-of-Date product and save you from the issues that such a mistake can cause. We won't leave you with products about to expire when the stock with longer expiry date has already been incorrectly shipped in the orders.
Don't pay for any thin air
You only pay for the actual space your product takes. You pay for no thin air at all. We will take the volumetric size of your products and charge purely based on the cubic metreage consumed by you. Using this method leaves you in no doubt about what you are being charged in storage fees.
If you have any questions about our warehousing and storage solutions, please don't hesitate to get in touch. We would be more than happy to discuss your specific needs and requirements.
Success Stories Carbon Theory Background Philip Taylor didn't win the BBC hit show, 'The Apprentice'…
More about our success stories here