Head of customer services
Sharon has been in the order fulfilment world for over 12 years and within customer service of the eCommerce businesses to be precise.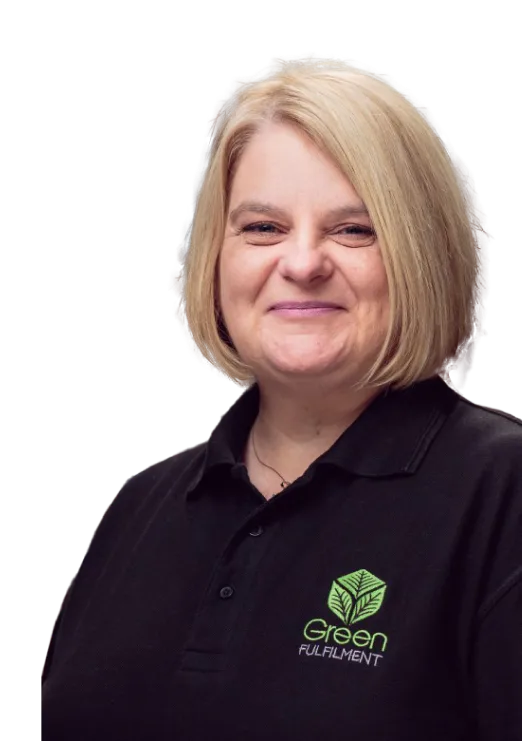 Having served several of our customers first hand, Sharon now runs our exceptional customer service team. 
Thoughts on
Green Fulfilment
"Green fulfilment is on a great journey of constant improvement and sustainable growth. Being here from day dot and experiencing the growth and improvements has been amazing".
"I have grown both as a professional and as a person. That to me is the most rewarding aspect. I love to work with my team and the larger organisation. I am always on the hunt for talented customer service professionals or people who have passion to have a career in customer service."
In our client surveys, our customer service ranked as TOP CLASS year in and out for the last 6 years. My claim is also having the tidiest desk in the company!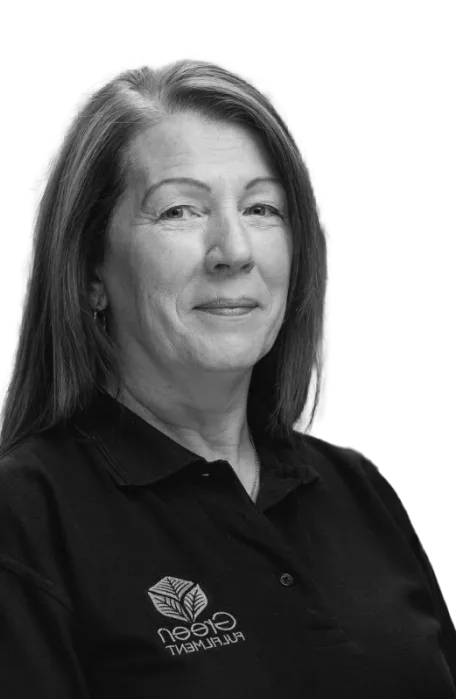 Joan came from years of experience of running operations in GE and Phillips. Joan has a great sense of how to develop, implement and run processes.
Her knowledge of each customer and their products within the business still amazes us all.
Thoughts on
Green Fulfilment
"It's a great place to work and that coming from me who has worked for over 40 years in businesses all shapes and sizes speaks volumes…..What makes it special is the people. The way everyone mucks in is fantastic...there are no agendas except for getting things done and thinking of how to get them done better the next time around."
"I had come from a multinational conglomerate background and was not expecting to be at Green years afterwards. I Have been fortunate enough to have been given the space in the top decision making of the business and feel respected…that my views are counted and hopefully I have don't my part in shaping the growth and success … it's been great."
Seamlessly rolling out plans, from being a single site operation to multi-site operation and being on my feet longer than the pickers without a single niggle!
Fulfilment Centre Manager
Stuart worked in B&Qs warehouse for years and has been with Green Fulfilment from day one as a core member of the operations management team.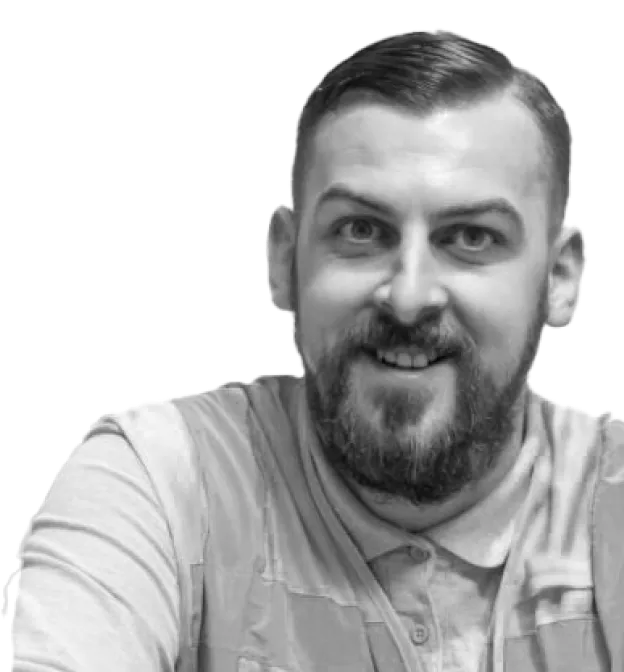 Stuart's years of warehousing experience has helped the operations team in improving processes immensely.
Thoughts on
Green Fulfilment
"As a company, we have grown hugely, while still managing to keep the people at the heart of the operation. I say it for both staff suppliers and customers, I think that it is admirable for a company to have expanded so much."
"For me, it has been finding that final home for the journey of my work life. Hard work and good ideas are appreciated. The recognition is obvious, and I'm really happy to have become a
fulfilment centre manager from a supervisor.
.. really good place to work"
Stepping into a management role from a supervisory role with great ease…
What can you say, some people are born leaders, others become leaders when the opportunity presents itself – it must be a double whammy in my case then!😊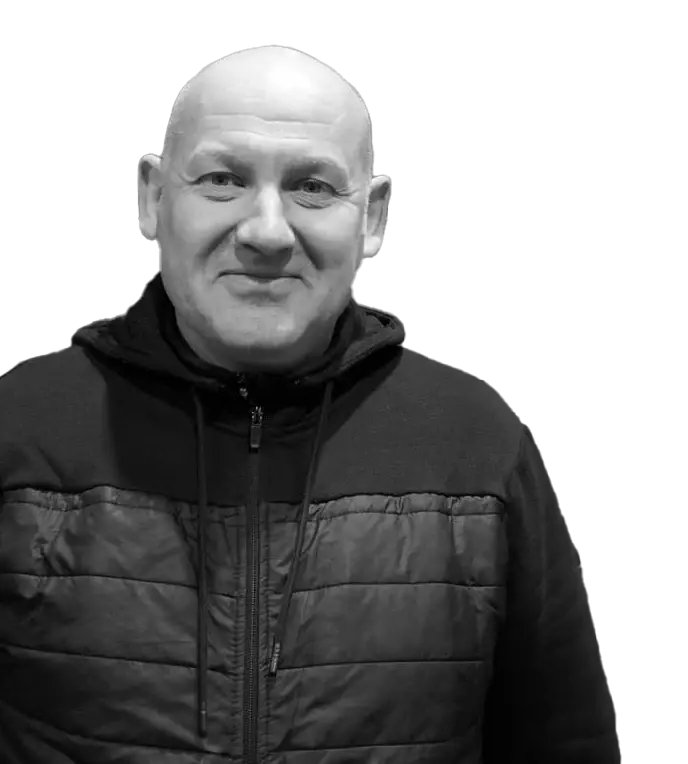 David joined Green with a wealth of warehousing experience. Having run many warehouse teams in the past. David joined to lead the Goods In and Picking Team.
David has made tremendous progress in implementing the blue print of the warehouse operations.
Thoughts on
Green Fulfilment
"I love the fact that Green Fulfilment has kept the name and ethos at the forefront by being mindful about sustainability and green practices rather than green washing."
"I had worked with many similar warehousing businesses before, but when I came here, somehow it just felt right. It's hard to put it into words, but I guess it has to be a combination of many things…. the crux for me is that I really enjoy working here and it feels refreshing."
One of our biggest customers, complementing that the warehouse looked better since I took over and also my moves on the dancefloor on the last Christmas night out! 😊
Declan joined Green Fulfilment as a fulfilment assistant. It wasn't long before Dec's leadership potential got spotted and was upskilled to get a forklift licence.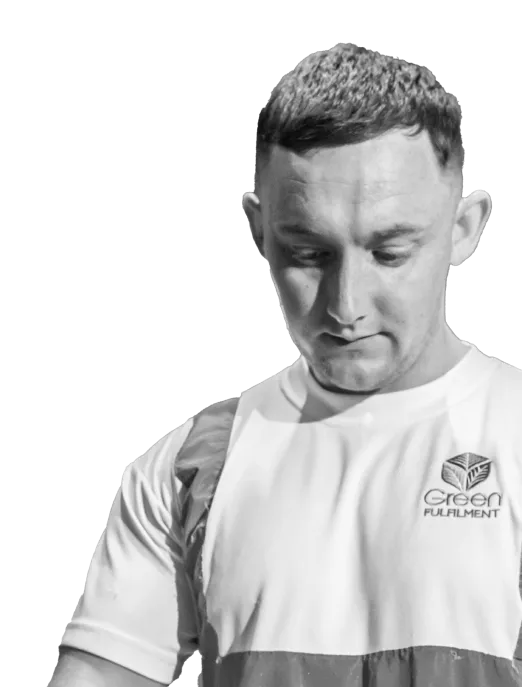 This was followed by another promotion to be the supervisor of our busy order picking team.
Thoughts on
Green Fulfilment
"Green Fulfilment has invested so much in making things better for the staff, allowing us to be able to do our job better. It's great when you come to work and there is some new improvements that you suggested - it makes the day better."
"I was sure I could take bigger responsibilities at work but couldn't find a place where the management could see that. Once at Green Fulfilment, I have never looked back. I keep growing and learning and enjoying."
My claim to fame has to be the black Friday picking at almost double the rate than normal days. Also the only one here who can do 80kg bench-press.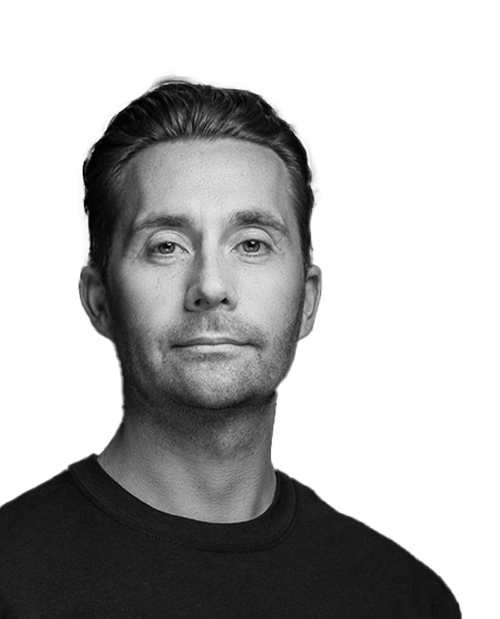 Greig came with rich experience of Logistics in the Events Management world and came to be part of the customer service team.
He brought with him great knowledge of warehousing and customer service. Now managing some of the biggest customers of Green Fulfilment, Greig has been an asset for the team and the larger business.
Thoughts on
Green Fulfilment
"My first impressions joining the business was definitely a great bunch of people but what really impressed me was how well organised everything was.. use of technology was at times more effective and nimble than the huge businesses I came from"
"I was expected to hit the ground running but I was never left on my own to fend myself particularly given the size of some of the customers I was assigned.. Sharon and the team made me feel at ease and responded to my constant questioning of why we do this or that with great patience.. my first impressions were spot on about great people to work with"
Best hairdo in the business….
We try to nurture talent wherever possible. One of the many ways we do this, is by working with Government backed Apprenticeship Schemes. Syma has been with us under this scheme and is flourishing in her role as a customer service support member.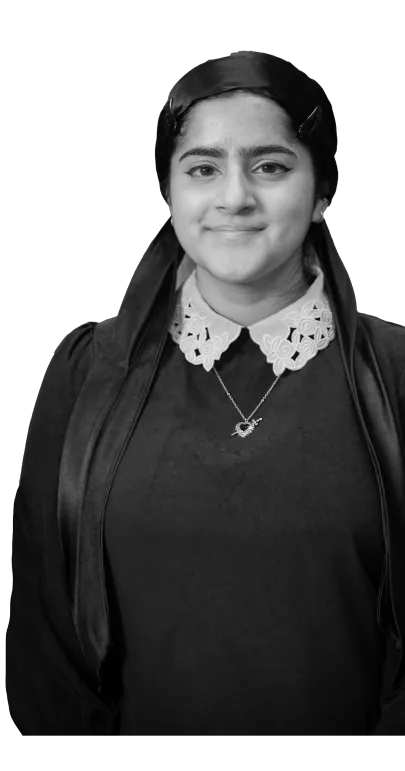 We can see her grow in confidence and stature in the team with every passing day.
Thoughts on
Green Fulfilment
"When I was given an opportunity to join Green Fulfilment, I was so nervous. I was pleasantly surprised to see how everyone took time out to speak to me, welcoming me despite them all being so busy. I was given great orientation training, making me comfortable in my job. I think for young people, who like the challenge of working in fast paced environments, this is great place to be."
"With hardly any work experience when I joined. I didn't have lots of confidence in dealing with customer queries. Since then, I have come a long way in this past year. I love working with the various teams to get things done for the account managers. It gives me a great sense of self worth and sense of fulfilment. no pun intended! 😊
Apparently, I was a natural during the corporate video shoots! 😊