Goods are in with us safely
Goods In is the process of receiving your goods into our fulfilment warehouse. Your goods can come as loose cartons or pallets or in a container load. Goods In is a critical part of the entire process as any errors in terms of booking wrong quantities against specific products can throw the inventory numbers off from the get-go. Wrong inventory in the system will have a strong impact on the fulfilment of orders subsequently.
When we receive your stock into a Green Fulfilment warehouse, you are able to see live updates of what stage of Goods In process it is in. You get system generated notifications from our system Green Portal to keep you updated.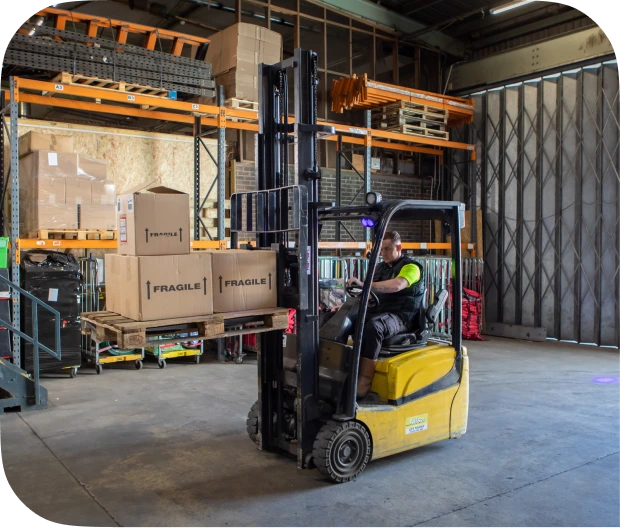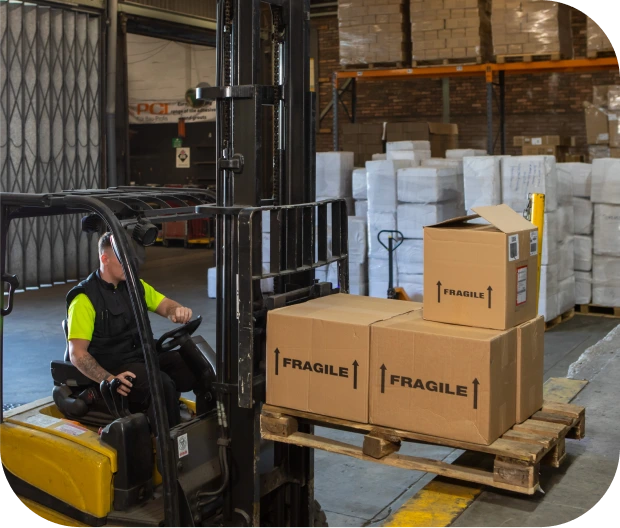 Lets dive deeper into Goods In
Account creation, product creation and linking of Green Portal to your sales channels
At the beginning of this stage your onboarding manager would have created and completed your account opening formalities with Green Fulfilment. One of the key steps in the set up involves creating an account for you in our Green Portal. You will get access to the portal to be able to see live updates of all the activities. Your onboarding manager will work with you to create all the product (SKU) data.
You arrange the delivery into us
With SKUs already on the system, you will let us know what SKUs are arriving in what quantities to our warehouse. You will agree to a date with your onboarding manager. This gets logged into the Green Portal and is called An Advance Shipping Notification or an ASN. We can assist you with getting the stock uplifted from your current location should you need it.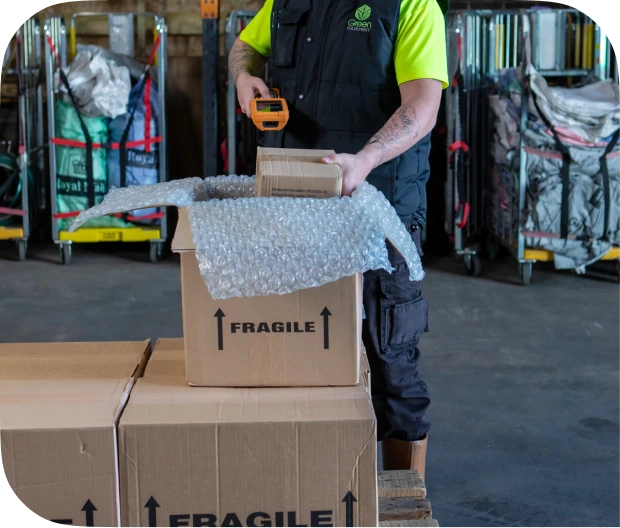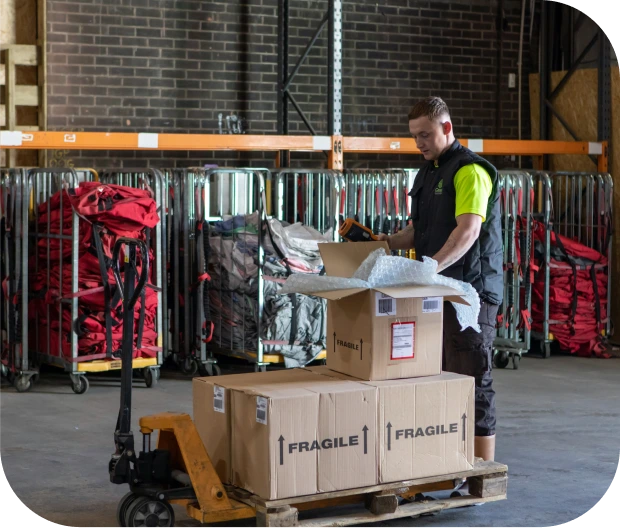 We are now custodians of your stock. It is safe and it's ready for you to sell
Once the stock arrives in the fulfilment warehouse our Goods In team will pull the ASN on their handheld scanners to use as guide against what has been received. Products will be segregated within the Goods In area. We will do some visual checks to make sure there are no obvious signs of damage. Once the visual QC is done, the stock is counted by SKU.
Counted stock is then taken to the various fulfilment warehouse locations and housed as per the size, volume and speed of expected consumption for orders. As the goods are being shelved in the warehouse, the location is captured into the Green Portal ready for picking for your customer orders.
Success Stories Carbon Theory Background Philip Taylor didn't win the BBC hit show, 'The Apprentice'…
More about our success stories here