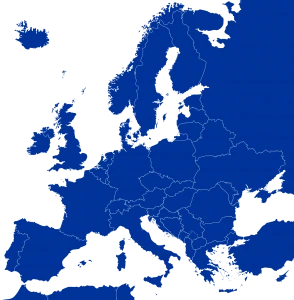 So, the holiday season is over and 2016 is well and truly underway. The run-up to Christmas is always exceptionally busy for those involved in the business of selling merchandise online, but the period that follows is usually somewhat quieter and is a perfect time to take stock and develop strategies for the forthcoming year.
Noteworthy news is usually thin on the ground between Christmas and New Year, but there was one piece caught our eye: In an interview with the BBC, Eric Schmidt – Executive Chairman of Alphabet Inc. who now own Google – observed that "Britain is the leader in e-commerce in the world, far ahead of the United States."
He went on to point out that Britain has every aspect to build billion pound, ten billion pound, even hundred billion pound companies, pointing out that the UK has the right regulatory environment and the right role within the European continent.
With this in mind, we look forward to working with eCommerce companies throughout the world who are looking to grow their business here. Over and above helping with on and offline marketing as well as the nuts and bolts for fulfilling locally, we have access to a large and diverse network of eCommerce experts who can help you achieve your goals and help make 2016 your most profitable year to date.
To listen to the interview with Eric Schmidt in full, visit http://www.bbc.co.uk/news/business-35196245